What are the precautions for the cone crusher?
Author:Xinhai Time:2019-10-09 15:13:40
If you need our products,you can leave your contact informaction,our sales manager will send more information and quotation to you! Our email: sales@zxcrusher.com, WeChat/whatsapp:+8613676922906.
The cone crusher has the advantages of high output and long life, and can process a variety of materials with high hardness. All equipments are inseparable from daily maintenance and correct operation methods. We can extend the cone crusher by paying attention to the following details. Life expectancy.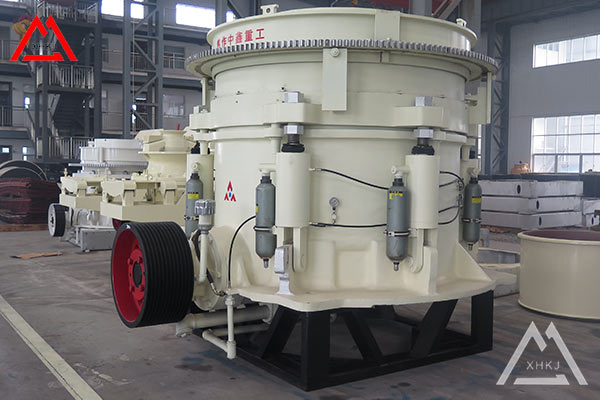 1. When the crusher is in the processing operation, the ore must be distributed in the middle of the disc. In order to prevent the crusher from being overloaded, the liner is unevenly worn; it is not allowed to directly load the ore into the crushing chamber. The correct ore feeding condition is that the ore is uniformly dispersed in the crushing chamber through the distribution plate, and the ore to be fed cannot be higher than the level of the rolled wall.

2. Compare the size of the large ore feed to ≤ 85% to the mine mouth. Otherwise, the crusher output will be reduced, resulting in damage to some components.

3, do not load start, so as not to cause an accident.

4. When parking, the mining machine must be s*ped *, and the ore that has entered the crushing chamber must be crushed and discharged to s* the crusher.

5. When the crusher is working, always check the pressure of the locking system and the working condition of the hydraulic station, and deal with the problem in time.