Jaw crusher adopts the design principle of deep mouth
Author:Xinhai Time:2019-09-30 13:48:16
If you need our products,you can leave your contact informaction,our sales manager will send more information and quotation to you! Our email: sales@zxcrusher.com, WeChat/whatsapp:+8613676922906.
The jaw crusher is the * used crusher. With the continuous advancement of technology, the jaw crusher is constantly changing in terms of technology, and the "deep mouth" is a design change made to achieve high efficiency and energy saving.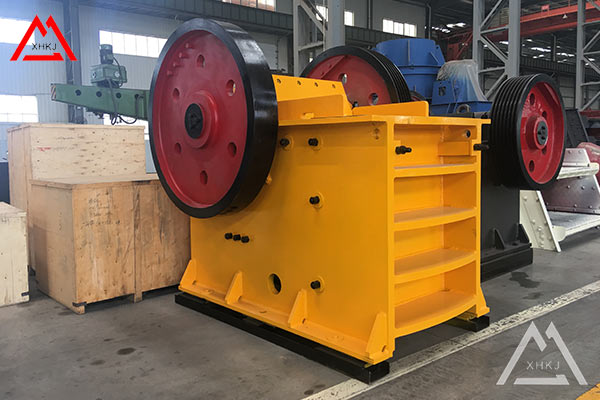 The "deep mouth" jaw crusher is different from the traditional smashing and crushing cavity in the past, and its crushing chamber is relatively deep. Such a structural design can make the crushing material break longer in the production process and increase the crushing ratio. At the same time, it can improve equipment crushing efficiency and product granularity.

The jaw crusher is the *-line equipment in the ore crushing machinery. It is still used all over the world and is used by the metallurgical, chemical, building materials, electric power, transportation and other industrial sectors. Jaw crusher is a must-have device in the beneficiation production line. Because of its ideal * break, stable performance, low investment, simple structure, convenient operation and strong adaptability.

Jaw Crusher "deep mouth" advantage
1. Effectively solved the problem that the original limestone crusher has high operation rate and no maintenance time due to low output.
2. The crushing of large limestone can be completed. The maximum crushing particle size is 1000*1200mm, which effectively solves the problem that the original "the limestone supply is tight and the large amount of large limestone cannot be used."
3. The mixing uniformity of the two materials is good, and the addition amount of the desulfurized limestone is greatly improved. The dosage can reach 60%, which effectively reduces the cost of raw materials.
4. Power consumption has decreased. The electricity consumption of 1 ton of limestone is reduced by 1-2KWh/t, and the annual electricity cost can be saved by 100,000 yuan.