Spring cone crusher
Overview: Spring cone crusher can crush materials of above medium hardness. And it is widely used in metallurgy, building, hydropower, transportation, chemical industry, etc. You can call us on Tel: 0086-371-67660555
Materials: Iron ore, copper ore, slag, pebbles, quartz, granite, basalt, dolerite, etc.
Whatsapp/Wechat:
+86-13676922906
LeaveMessage
Chat Online
Spring cone crusher Product Description
Spring cone crusher is suitable to crush all kinds of ores and rocks with medium hardness and above. It has features of reliable structure,high efficiency,high capacity,low operating cost,easy adjustment ,economical to use and so on. Spring system plays the role of overload protection, which will enable the exotic materials or steel piece to pass through the crushing chamber without any damage to the machine. It adopts grease seal to isolate dust and lubricants, therefore ensure its reliable operation. According to customer demand, respectively, using standard type, medium type and short head type for coarse crushing, medium crushing and fine crushing operation.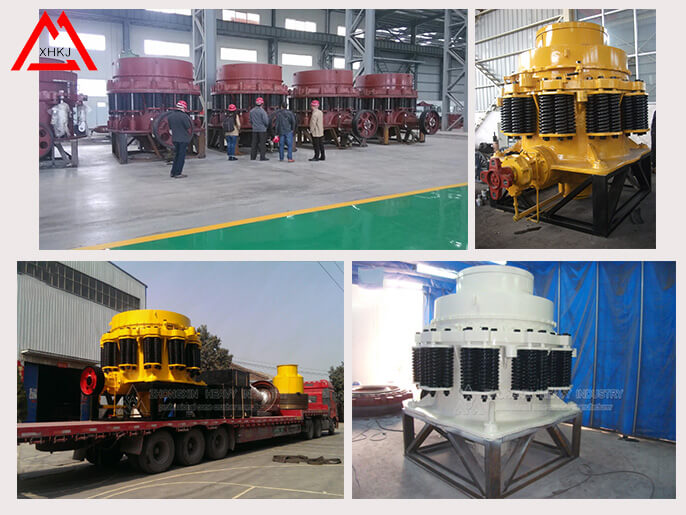 Spring cone crusher Working Principle
Spring cone crusher working principle :During operation, the motor of goodpy series spring cone crusher price drives the eccentric shaft shell to turn around through a horizontal axle and a pair of bevel gear. The axle of crushing cone swings with the force of eccentric shaft shell so that the surface of the crushing wall is close to the roll mortar wall from time to time. In this way, the ores and rocks will be pressed and crooked and crushed. To ensure the precision of thrust bearing installation in spring cone crusher, installation must be the following steps: first, the installation of the thrust bearing should be same to steps of scratching; jaw plate placed in a case back should be smooth,if case back has the burr and the remaining sand,please clean up.Then pour lubricating oil to just the top of jaw plate. then install the middle circle plate and circle plate. Finally, install the air eccentric shaft, spherical tile racks, and spindle. When installing air eccentric shaft,the big gear weight should be placed in the top of small gear,so that the outer end of bevel gear is alignment. After spherical wham installed, the gap between spherical bearing seat and the main machine is as big as possible.
Spring cone crusher Features
spring cone crusher features :
1.The crushing cavity is specially designed according to the inter-particle laminating principle. The specially-designed cavity and the adjustable rotating speed improve the crushing ratio and capacity as well as the percentage of cubically shaped products;
2.If something abnormal happens, for instance, the iron is fed into the crushing cavity, or there is a jam in the cavity, the upper cover will be lift up and the materials will be discharged automatically, thus obviating the stoppage of machines to discharge the materials with human help. And it's also easy to maintain, and the cost is much lower than Spring Cone Crusher;
3.Its reliable performance is guaranteed by the hydraulic adjusting system and dilute oil lubricating system. The labyrinth-like sealing system eliminates the mixture between water and oil in the traditional Spring Cone Crusher.
Spring cone crusher Specification
spring cone crusher technology specfications:
Type

Dia. of Cone

(mm)

Adjusting Range

of Discharge Opening

(mm)

Max Feed Size

(mm)

Capacity (t/h)

Motor Power (kw)

Weight (t)

Overall Dimension

(mm)

PYB-600

600

12-25

65

15-25

30

5.5

1740×1225×1940

PYD-600

3-13

36

5-23

30

5.5

1740×1225×1940

PYB-900

900

15-50

115

50-90

55

10.18

1990×1640×2380

PYZ-900

5-20

60

20-65

55

10.19

1990×1640×2380

PYD-900

3-13

40

15-50

55

10.27

1990×1640×2380

PYB-1200

1200

20-50

145

110-200

110

24.7

2805×2300×2980

PYZ-1200

8-26

100

50-150

110

25

2805×2300×2980

PYD-1200

3-15

50

18-105

110

25.6

2805×2300×2980

PYB-1750

1750

25-60

215

280-480

155-160

50.6

3610×2950×4185

PYZ-1750

10-30

185

115-320

155-160

51

3610×2950×4185

PYD-1750

5-15

85

75-230

155-160

50.5

3610×2950×4185

PYB-2200

2200

30-60

300

590-1000

260-280

84

4790×3430×5080

PYZ-2200

10-30

235

200-580

260-280

85

4790×3430×5080

PYD-2200

5-16

110

120-370

260-280

85

4790×3430×4852
Products
Case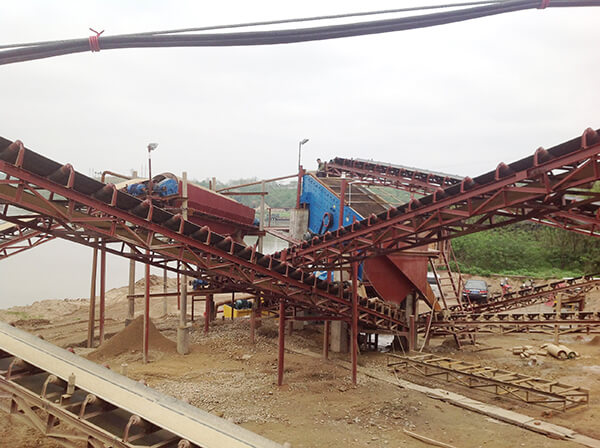 1000TPH Mountain Stone Crushin...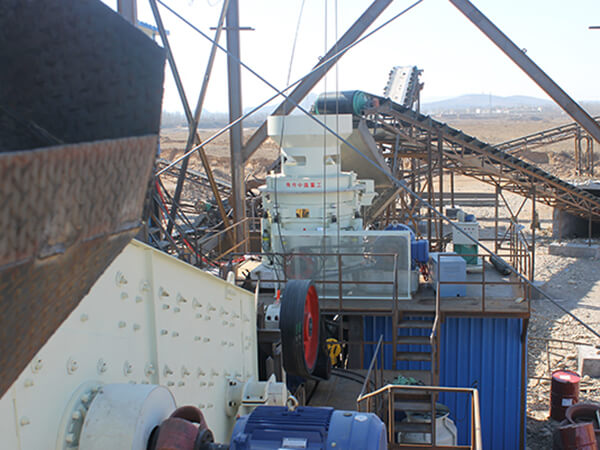 300TPH Mountain Stone Crushing...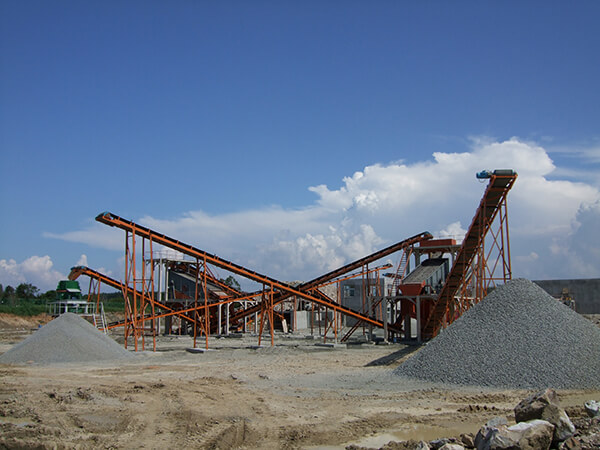 200T/H Aggregate Stone Crushin...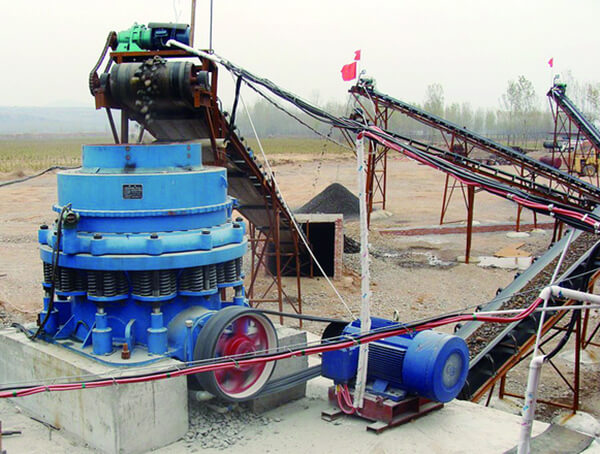 Configuration of 250TPH River ...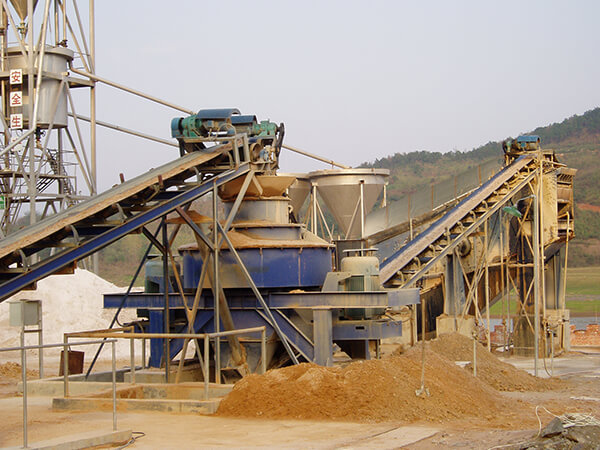 250-350 TPH Dolomite Crushing ...
Inquiry >> Please feel free to give your inquiry in the form below. We will reply you in 24 hours.