What is the function of the flywheel in the jaw crusher
Time:2023-05-05 15:59:10 Share To
If you need our products,you can leave your contact informaction,our sales manager will send more information and quotation to you! Our email: sales@zxcrusher.com, WeChat/whatsapp:+8613676922906.
  The flywheel is a very conspicuous big guy in the jaw crusher. Many people wonder what the flywheel does? There are two flywheels on the jaw crusher, one of which is used to connect the V-belt and the eccentric shaft, and the other one doesn't seem to have any function from its appearance, which increases the weight of the equipment in vain, can't it be removed? Jiaozuo Jiaozuo Xinhai mining machine will be announced one by one below.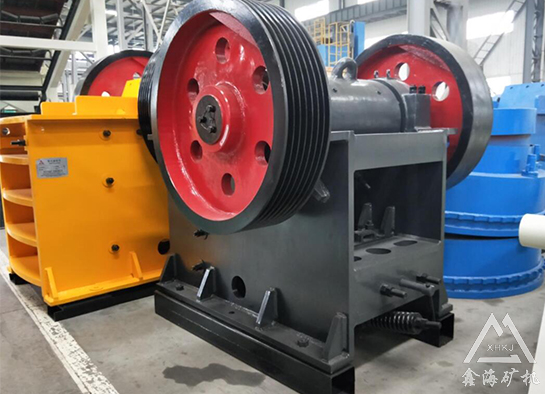 In fact, the flywheel is an inseparable part of mining equipment, and it also plays a key role. In various crusher equipment, the flywheel plays an important role. Therefore, the flywheel cannot be removed. The flywheel also plays an important role in operation.
  From the appearance of the jaw crusher equipment, we can easily see that there are two big iron wheels on both sides of the jaw crusher equipment. These two wheels are what we c flywheels. Two flywheels are located at both ends of the eccentric shaft, one of which is used to connect the V-belt and the eccentric shaft to transmit kinetic energy; the other is a flywheel that is useless in the eyes of many people. Crucial role. The main reason is to start with the working principle of the jaw crusher. The jaw crusher is an indirect device, which causes the resistance on the eccentric shaft to change, the motor load is uneven, and the mechanical speed fluctuates. And this flywheel is inst ed in order to make the motor load even, reduce the rated power of the motor and reduce the mechanical speed fluctuation.
  The flywheel stores the energy of the jaw crusher when it is idle, and releases it when the movable jaw squeezes the material. That is to say, when the movable jaw leaves the fixed jaw, the flywheel accumulates energy, and when it closes, the flywheel transfers the accumulated energy for the use of the materials of the crusher, so that the load of the motor can be made uniform, thereby reducing the rated power of the motor. It is precisely because of the flywheel that the energy consumption of the jaw crusher can be evened out.