How to adjust the output particle size of jaw crusher
Time:2023-05-03 15:56:13 Share To
If you need our products,you can leave your contact informaction,our sales manager will send more information and quotation to you! Our email: sales@zxcrusher.com, WeChat/whatsapp:+8613676922906.
  Jaw crusher is a widely used coarse crusher, which can crush materials below 1500mm. It can be said to be the necessary equipment for sand and gravel plants. The output of sm jaw crusher can meet the needs of * users, and its cost is high. It is a relatively popular equipment at present, and its sales volume is very high. However, there are many problems in the process of use. Among them, how to adjust the thickness of finished product discharge is the problem of * users. The point of confusion is described in detail in this article.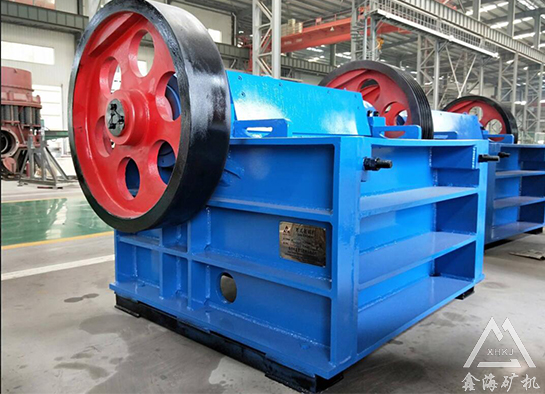 Commonly used methods to adjust the thickness of the discharge are as follows:
  1. Gasket adjustment
  Use jack bolts to open the adjustment seat, put in or take away a group of gaskets with equal thickness on the rear thrust plate support and the rear w of the frame, and increase or decrease the number of gasket layers to make the discharge of the crusher The feed opening decreases or increases. This adjustment device has a simple and compact structure, and the weight of the whole machine does not increase much, so it is more commonly used.
  2. Hydraulic adjustment
  The rear thrust plate is used as the safety device of the crusher. Gener y, the jaw crusher adopts a hydraulic safety device, which can automatic y adjust the size of the discharge port, which is reliable and safe, and easy to discharge faults.
  3. Use inclined iron to assist adjustment
  The transmission device can be used to make the rear inclined iron move up and down, and the front inclined iron moves horizont y. When the rear inclined iron is lifted or lowered, the size of the discharge opening can be adjusted accordingly. This adjustment device can realize stepless adjustment. When adjusting No parking required either.
  4. Electric control adjustment mechanism
  The electric control adjustment mechanism can quickly and accurately realize the adjustment and detection of the jaw crusher, and the control of the particle size series is very accurate, avoiding repeated operations, and providing a degree of discrimination and accuracy.
  5. Adjustment of support device
  In the bearing part of the jaw crusher, a sliding bearing cast with Babbitt oy is used, which can withstand large impact loads and is relatively wear-resistant, but the transfer efficiency is low and forced lubrication is required.