How much is a cone crusher with an output of 600 tons per hour
Author:Xinhai Time:2021-07-19 15:07:50
If you need our products,you can leave your contact informaction,our sales manager will send more information and quotation to you! Our email: sales@zxcrusher.com, WeChat/whatsapp:+8613676922906.
Cone crusher is a high-energy crusher designed in combination with the of metal materials in my country. It has a high technological content in the stone crushing industry. At present, it plays a role in the second and third stage crushing in metal mines and construction sand and gravel processing. Especi y the large-scale single-cylinder cone crusher, with an hourly output of 800 or more, has strong crushing capacity and large output. It is very popular in sand plants. Let's learn more about the price of 600 tons cone crusher and recommend large direct sales manufacturers.

There are many types of cone crushers. For large cone crushers with an output of 600 tons per hour, the single-cylinder cone crusher is recommended here. It is a new type of cone crusher through continuous improvement and innovation. It has many advantages. , Better , so how much is the price of 600 tons cone crusher? Because there are many models with an hourly output of 600 tons, its price is difficult to fix. The market price starts at 200,000, and the price of different manufacturers will vary.
What is important to the machine is its and quality? Then hurry up and take a look.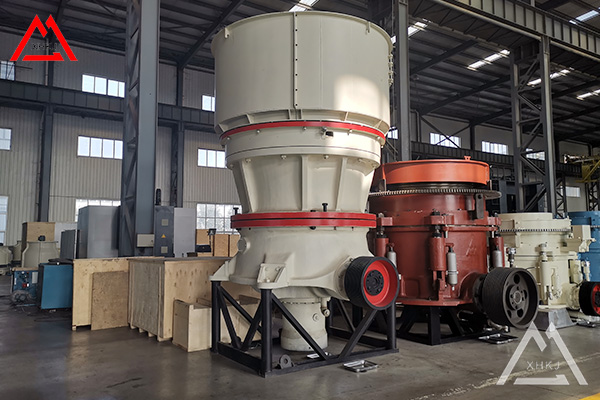 1, A variety of cavity types, covering a variety of process requirements
The single-cylinder cone crusher has a variety of cavity types, and you can choose different cavity types according to your actual production needs. It has strong adaptability and adapts to the needs of various inlet and outlet particle sizes.

2, Intelligent control system, easy to operate
The fully automatic control system can continuously monitor the actual load inside the crusher, thereby optimizing the utilization rate of the crusher, and enabling the crusher to exert its at any time. In addition, the integrated design of hydraulic station and lubrication station also makes production and operation easier.

3, Laminated crushing, better grain shape
The finished material produced by the traditional crusher is as high as 15% of the needle and flake. The single-cylinder cone crusher adopts laminated crushing, which can reduce the content of the needle and flake to less than 8%, and the output particle shape is better and the strength is higher.