What are the requirements for lubrication of spring cone crushers
Author:Xinhai Time:2021-07-09 14:55:22
If you need our products,you can leave your contact informaction,our sales manager will send more information and quotation to you! Our email: sales@zxcrusher.com, WeChat/whatsapp:+8613676922906.
The parts of the spring cone crusher will have many problems due to friction during operation. At this time, good lubrication is needed to reduce the friction between each other. However, the lubrication requirements of different parts of the cone crusher are also different. Let's follow the spring cone crusher. Let the manufacturers take a look.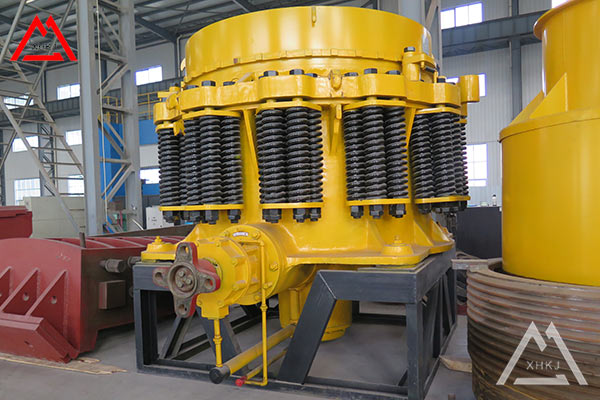 The lubrication requirements of the adjustment sleeve and support sleeve of the spring cone crusher, the support sleeve of the spring cone crusher is gener y a saw-shaped thread, and the liner is screwed into the thread, and the size of the discharge port can be adjusted by rotating the adjustment ring left and right. However, the support sleeve is difficult to lubricate due to the thread, so the thread between the adjustment sleeve and the support sleeve gener y needs to be lubricated manu y, so as to ensure the good lubrication effect of the components.  
 
The eccentric sleeve of the spring cone crusher, the lubrication of the spherical bearing and the gear. The lubrication of these types of parts requires the use of thin oil circulation lubrication. This kind of lubrication is mainly through the lubricating oil sucked from the shut-off valve of the oil tank to the oil pump, and then enters the filter, and enters the cooler from the two shut-off valves to form two paths, through the gap between the main shaft and the cone bushing under the eccentric sleeve and the eccentricity The gap between the bushing and the straight bushing is on the bevel gear of the flow channel, and then returns to the oil tank from the oil hole. The other part enters the transmission bearing from the oil hole on the drive shaft frame, and returns to the oil tank through the oil hole to achieve the lubrication effect.