How to choose lubricating oil for cone crusher
Author:Xinhai Time:2021-03-22 13:38:15
If you need our products,you can leave your contact informaction,our sales manager will send more information and quotation to you! Our email: sales@zxcrusher.com, WeChat/whatsapp:+8613676922906.
As a large-scale equipment, the cone crusher works in the open air all the year round. It is very important to do the maintenance work of the cone crusher. When it comes to maintenance, it is inseparable from the lubricating oil. So how to choose the lubricating oil for the cone crusher?

Lubricating oil stations often use No. 20 or No. 30 mechanical oil in winter. No. 40 machine oil can be used for general temperature, and No. 50 machine oil can be used in summer. In the high-cold area in winter, use lubricating oil No. 10 or No. 15 mechanical oil to satisfy the working and circulation of the oil pump. Use low oil grade lubricating oil in winter. The oil quality is thinner. In the case of low temperature, the fluidity can be guaranteed. If high oil grade lubricating oil is used, the oil quality is thicker and the fluidity is not good. If there is no heating and oil in the room Preheating device, the oil pumping station cannot work at all.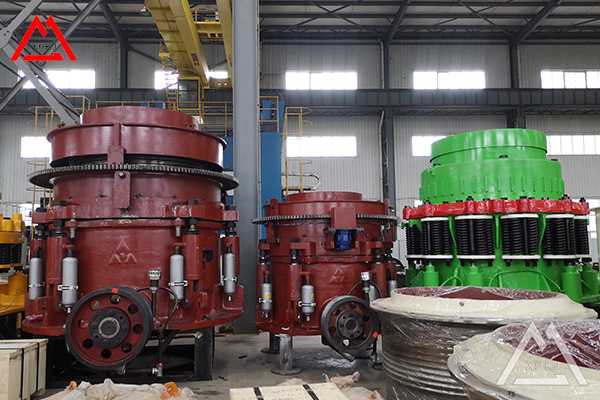 Summer cone crusher needs lubricating oil with higher oil number and relatively thick oil quality. Due to the hot weather and high indoor temperature, the thicker oil will become thinner, as long as the fluidity of the oil can be ensured. If the oil number is low in summer, I am afraid that the lubrication effect is not ideal, and the oil will flow away quickly without forming an oil film on the lubrication point. First, it is wasteful and easy to generate heat in each lubrication part, and second, it is prone to oil leakage that does not conform to civilized production.

Therefore, the selection of the oil number of the cone crusher lubricating oil in winter and summer is different. When selecting and using lubricating oil, the concentrator must determine the oil number according to the local climate conditions and actual production experience.