The solution to the loud noise of the vibrating feeder
Author:Xinhai Time:2020-09-30 14:21:59
If you need our products,you can leave your contact informaction,our sales manager will send more information and quotation to you! Our email: sales@zxcrusher.com, WeChat/whatsapp:+8613676922906.
The vibrating feeder, as the name suggests, works through vibration. During the vibration process, the material is fed into the crusher. The long-term vibration of the vibrating feeder will cause some parts of the equipment to become loose and make a lot of noise. If it is not handled in time, it will cause failure of the feeder. Xinhai Mining Machine suggests that it is necessary for you to check daily. If there is too much noise, how to check it?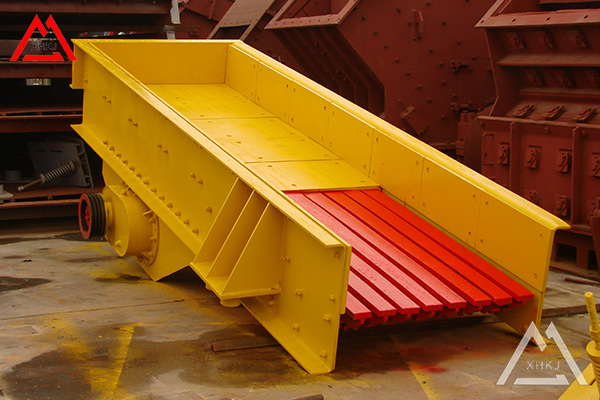 1. Check whether the distance between the equipment is too close, causing the feeder casing to collide with other equipment.

 2. Some parts of the equipment are fixed by screws. Check whether the screws on the equipment are loose, causing collisions between components.

 3. Check if the iron core is loose, the loose iron core will collide with the armature and make a sound.

 4. Check whether the spring plate is broken, and even if there is a problem, replace it.

Vibrating feeder is the * process of the entire production line. If a problem occurs, it will greatly affect the subsequent production of the production line. Therefore, the daily inspection of the vibrating feeder cannot be ignored. Jiaozuo Xinhai mainly produces and sells ore crushers, Vibrating feeder and other ore processing equipment, you are welcome to inquire.