Solution to the failure of sand making machine
Author:Xinhai Time:2020-08-10 15:13:47
If you need our products,you can leave your contact informaction,our sales manager will send more information and quotation to you! Our email: sales@zxcrusher.com, WeChat/whatsapp:+8613676922906.
The sand making machine is suitable for the crushing and shaping of soft or medium hard and extremely hard materials. It is widely used in various ore, cement, refractory materials, bauxite clinker, emery, glass raw materials, machine-made building stones and gold slag, especially for High-hardness, extra-hardness and abrasion resistance materials such as silicon carbide, emery, sintered bauxite, and Meisha have higher output efficiency than other types of crushers. This article will introduce you to the common faults and treatment measures of the sand making machine:

1. The bearing load of the sand making machine is too large: check the size of the load. Under the correct load conditions, control to a reasonable range.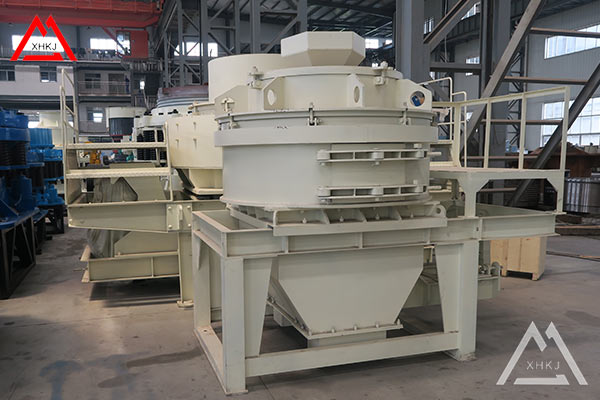 2. The intrusion of foreign enemies on the bearing moment load of the sand making machine, inflow: Improved anti-rust sealing device, downtime. Improved surface finish of matched rolling parts. Shows the dark side, the dark surface has slight abrasion and 5-10M deep micro-cracks and small openings fractured in a wide range from the surface to the inside. Improved sealing device.

3. Improper lubricants: Use lubricants of appropriate viscosity to improve lubrication. The surface finish of matched rolling parts of sand making machine bearings is poor. Foreign matter has entered the lubricant. Choose the right lubricant.

4.the bearing clearance is inappropriate. The bearing housing is poor in accuracy, and the rigidity of the bearing housing is uneven: check the accuracy of the shaft and bearing housing. Check the gap.