What are the advantages of sand making machine
Author:Xinhai Time:2020-07-29 15:03:56
If you need our products,you can leave your contact informaction,our sales manager will send more information and quotation to you! Our email: sales@zxcrusher.com, WeChat/whatsapp:+8613676922906.
With the advent and rapid development of the mechanical age, human resources have been liberated, and the negative impact of production equipment and equipment quality has been significantly improved. More and more manufacturing companies choose to use mechanical equipment for production. At the same time, the market for machinery and equipment brands is constantly changing. Professional manufacturers have sprung up and their competitiveness has increased. What are the advantages of sand making machines as the "new favorite" of the times?

1. Large processing capacity
The optimized deep cavity rotor structure can increase the material throughput by more than 40%, greatly improving the production capacity of the river pebble sand making machine. In addition, the discharge outlet of the river pebble sand making machine has also been specially modified, which can adjust the discharge particle size in a larger range, better meet the needs of customers and the market, and make the market more adaptable.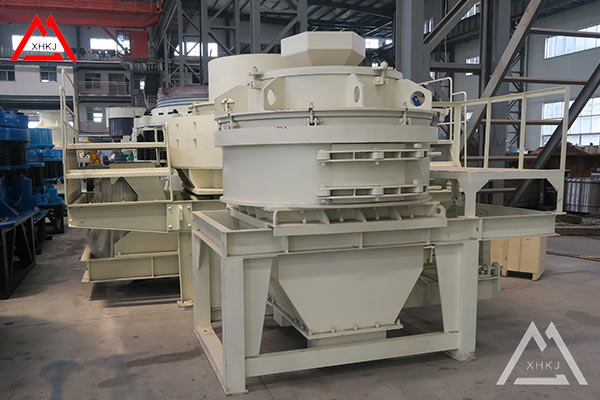 2. Good shape of finished particles
After passing through the river pebble sand making machine and finely pulverized, the finished product has good shape, good quality, less pins and less iron pollution, and is well received by users. In addition, the river pebble sand making machine is not affected by the moisture of the material, and can be used for crushing various ore materials.

3.long service life
Compared with other commonly used sand making machines, the new river pebble sand making machine adopts advanced sand making technology at home and abroad, and the production process runs smoothly. At the same time, the optimized design of the impact angle of the crushing cavity of the sand making machine can also reduce the friction between the material and the vulnerable parts, effectively extending the service life of the cobblestone sand making equipment.

4. environmental protection
The vortex chamber of the new river pebble sand making machine uses a unique air flow self-circulation device to reduce the amount of air discharged from the vortex chamber. This not only reduces dust pollution, but also improves the work efficiency of the sand mill.