What is the sealing method used for cone crusher bearings
Author:Xinhai Time:2020-07-31 14:27:59
If you need our products,you can leave your contact informaction,our sales manager will send more information and quotation to you! Our email: sales@zxcrusher.com, WeChat/whatsapp:+8613676922906.
The lubrication system of the cone crusher is the key to ensuring the operation of the crusher equipment. The lubrication of the bearing is the * important in the entire lubrication system. In order to prevent dust from polluting the lubricant, the lubricant of the cone crusher will be sealed, so the bearing What method is generally used for lubricating oil sealing?

Cone crusher bearing lubricating oil sealing method is generally oil seal. Oil seal is the * commonly used method for cone crushed bearings, especially the key parts of bearings. The difference between an oil seal and other lip seals is that it has a lip with greater resilience and a narrow sealing base surface. The oil seal can achieve a better sealing effect with a smaller lip radial.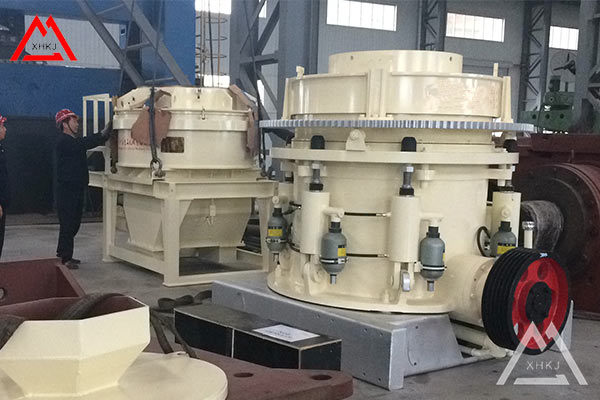 The oil seal device used in the cone crusher has the following characteristics:
1. Simple structure and easy manufacturing. Simple oil seals can be molded once, and the manufacturing process of complex oil seals will not be complicated.
2. Light weight and small consumables. Each oil seal is a combination of thin-walled metal parts and rubber parts, with low material consumption and light weight.
3. The installation position of the oil seal is small. The axial size is small and easy to process.
4. Good sealing performance and long use time. It has certain adaptability to the vibration of the equipment and the eccentricity of the spindle.
5. Disassembly is simple and convenient, and the price is cheap.