What are the advantages of multi-cylinder hydraulic cone crusher
Author:Xinhai Time:2020-06-30 16:42:38
If you need our products,you can leave your contact informaction,our sales manager will send more information and quotation to you! Our email: sales@zxcrusher.com, WeChat/whatsapp:+8613676922906.
Multi-cylinder hydraulic cone crusher is developed on the basis of spring cone crusher, with hydraulic adjustment function and strong elastic recovery ability. At the same time, it has designed more comprehensive insurance measures. In factories, stone factories and other industrial departments, it has the advantages of strong processing capacity, convenient operation, energy saving and environmental protection, and is welcomed by market users.

Structure of multi-cylinder hydraulic cone crusher
Frames, transmission parts, eccentric sleeves, bowl-shaped bearing brackets, crushing cones, loading and unloading sleeves, adjusting sleeves, safety cylinders, lubricated hydraulic parts, electrical control parts and other parts, replacing raw materials with high wear resistance and high pressure resistance. The loss during the operation of the machine is very small, and the failure rate is very low.

Advantages of multi-cylinder hydraulic cone crusher
1. The ideal crushing frequency and eccentricity are adopted to make the content of fine particles in the crushed product higher, and the content of smaller particle size than the discharge on the closed side can reach 80% of the discharge size on the closed side;

2. The combination of efficient crushing cavity and high crushing frequency greatly improves the processing capacity of the machine, and adopts the crushing principle to greatly reduce the needle-shaped particles of crushed products.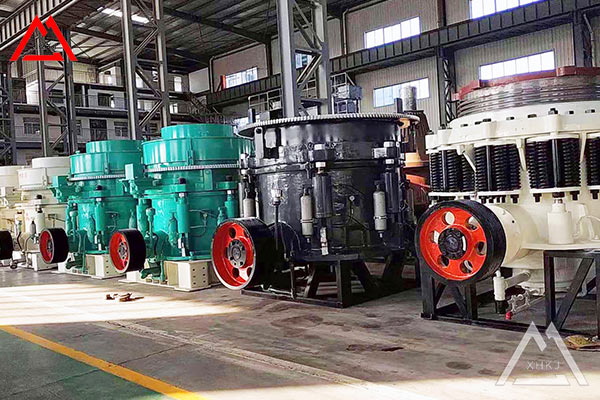 3. The control adopts full hydraulic operation, easy to use, strong ability to pass through iron, can be automated, and replace raw materials with high wear resistance and high pressure resistance. During operation, the equipment has low loss and low failure rate, and the service life of the whole machine is greatly improved.

4. The matching lubricating station and hydraulic station can control oil temperature, oil pressure, oil outlet adjustment, cavity cleaning, etc. The crusher can also be automatically controlled by the computer or remotely according to user needs.