Development Trend of Sand and Aggregate Industry
Author:Xinhai Time:2020-05-15 15:54:30
If you need our products,you can leave your contact informaction,our sales manager will send more information and quotation to you! Our email: sales@zxcrusher.com, WeChat/whatsapp:+8613676922906.
Under the current economic situation, the sand and gravel production industry is hot, the state invests in infrastructure construction, and a large amount of sand and gravel supply is required. The construction units of major construction road bureaus start construction urgently, and the general outsourcing of raw material procurement has given sand and gravel manufacturers great opportunities. In the recent economic work conference, domestic demand has been expanded as a hot spot for public discussion. How to promote more private investment through policy adjustment to stimulate the national economy more widely, the construction of people's livelihood projects and the reform of value-added tax are particularly eye-catching. Among them, the huge driving effect of the construction of people's livelihoods on the sand and gravel industry has been clearly highlighted. Many constructive projects require the supply of raw materials. The sand and gravel production industry has a large gap in scale and quantity. Investors have already begun to get started.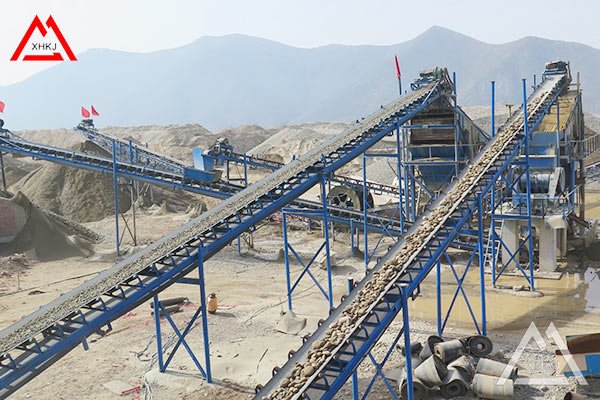 Originally, compared with the construction unit, the sand and stone investment industry is not a large-scale investment project. The crusher, sand making machine and other supporting equipment required do not require much manpower, and the occupation of the site is not worth mentioning. , A small space can meet the production operation of the entire sand production line, and the position can be adjusted appropriately according to the source of the stone, which is convenient and flexible, and the produced sand and stone products are currently the raw materials for domestic construction shortages, and the price is naturally not To accommodate, such investment and production can also be assisted by national policies. Although the actual operation of bank lending is not easy, the VAT deduction is a real benefit. To catch up with the trend of the country's big car, and to receive full treatment with a small amount of investment, how to prevent many sand and gravel production investors from cheering and boiling.

The one-line sand and gravel production line equipment produced by Xinhai Mine Machinery has large throughput of crushed materials and high production capacity. Moreover, this series of equipment draws on cutting-edge technology and its reasonable design makes the maintenance cost and maintenance cost of the machine greatly reduced , Thereby reducing the investment cost of sand and gravel production. Compared with traditional sand making equipment, this series of equipment has the advantages of large crushing ratio, fine and uniform product size, low power consumption, and the ability to crush brittle materials of any hardness. It is a reliable energy-saving ultra-fine crushing equipment.