How to solve the problem of excessive temperature when the bearing of the jaw crusher works
Author:Xinhai Time:2020-05-08 15:21:54
If you need our products,you can leave your contact informaction,our sales manager will send more information and quotation to you! Our email: sales@zxcrusher.com, WeChat/whatsapp:+8613676922906.
Jaw crusher has the characteristics of large crushing ratio, uniform product size, simple structure, reliable work, easy maintenance, and economic operating costs. The jaw crusher is used in many sectors such as mining, smelting, building materials, highways, railways, water conservancy and chemical industry. It crushes various materials with compressive strength not exceeding 320 MPa.

The shaft of the jaw crusher bears the full load of the entire machine operation, and plays a decisive role in the normal operation of the machine. Therefore, during the work of the jaw crusher, it is necessary to pay attention to whether the bearings are operating normally. The common fault of the jaw crusher bearing is that the temperature is too high. What should I do if the temperature of the bearing of the jaw crusher is too high during operation?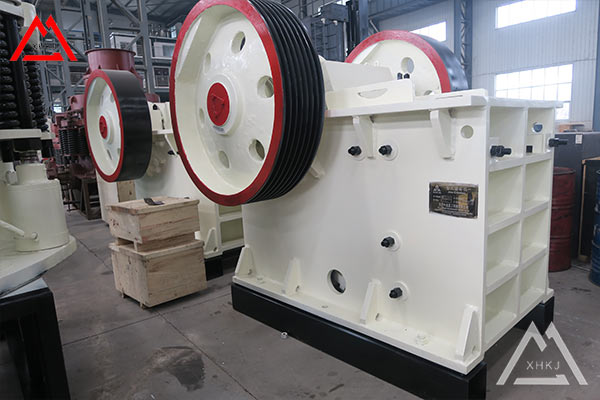 1. The bearing of the jaw crusher is out of oil or too much oil is injected.
Simple treatment method: just check the instructions carefully and fill the oil regularly and quantitatively according to the regulations.

2. block the oil hole, do not add oil.
Simple treatment method: shut down to clean up the oil hole and the oil groove to block the internal blockage.

3. The position of the counterweight of the fly trough wheel is misaligned, and the frame jumps;
Simple treatment method: adjust the position of the weight block of the flywheel wheel to stabilize the frame.

4. Axial movement of set bushes;
Simple treatment method: remove the bearing cover on the frame, lock the fixed bushing and remove the flywheel or sheave, or replace the new fixed bushing, in short to ensure that the fixed bushing is stable.

5. Bearing wear or cage damage;
Simple solution: repair or replace new bearings and cages.

6. For non-bearing reasons, the friction of the movable jaw seal sleeve and the end cover generates heat or the double inset cover of the housing bearing rotates with the main shaft, causing friction and heat generation, resulting in an increase in temperature.

Simple treatment method: replace the end cover and the sealing sleeve, or loosen the upper bearing cover of the hot end of the housing bearing seat, use the fuse and the embedded cover to press into the groove of the housing bearing seat, and then fix the bearing cover to eliminate the rotation of the embedded cover .