Tips for maintenance of hydraulic system of cone break
Author:Xinhai Time:2020-05-06 14:56:32
If you need our products,you can leave your contact informaction,our sales manager will send more information and quotation to you! Our email: sales@zxcrusher.com, WeChat/whatsapp:+8613676922906.
Cone crushers are widely used in mine crushing because of their advantages such as large crushing strength and high output. Cone crushers produced by Xinhai include single-cylinder cone crushers, multi-cylinder hydraulic cone crushers, full hydraulic cone crushers, etc. It can be used for medium and fine crushing of high hardness materials. Among them, the hydraulic cone crusher is improved on the basis of the traditional cone crusher, and it is more powerful in terms of crushing capacity and production efficiency. The hydraulic system is the key part. Then, if the hydraulic system of the cone crusher is maintained What?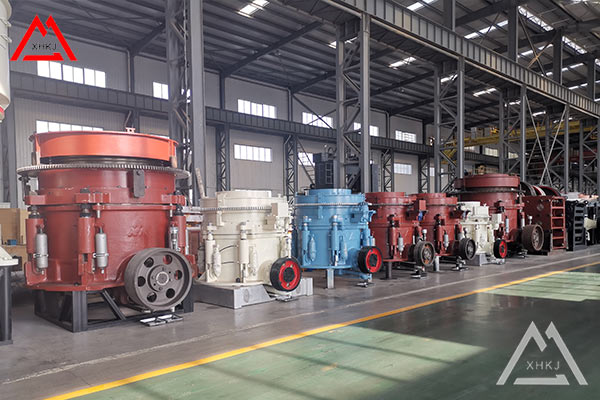 1. Ensure the cleanliness of the cone crusher, because more dust is generated during ore processing, so pay attention to the removal of dust during use, and also prevent it from entering the hydraulic oil.

2. To ensure the cleanliness of the hydraulic system, it is recommended to use the same type of hydraulic oil for cleaning, otherwise it may damage the cone.

3. Change the hydraulic oil in time. It should be noted that the filter must be used when adding hydraulic oil. At the same time, the filter must be clean. The oil should be properly filled and the range of the specified oil level must be followed.

4. Pay attention to the replacement time of the hydraulic oil. It is recommended to replace the hydraulic oil when it is still hot shortly after the cone breaks, so that the operation is conducive to draining the oil and sediment out, and then refilling the new hydraulic oil.

From the above maintenance, we can see that the replacement of hydraulic oil occupies a very important role in the maintenance of the cone breaking hydraulic system, and it is also your guarantee of high yield and high quality.