How to reduce the noise of the vibrating screen
Author:Xinhai Time:2019-11-01 15:06:31
If you need our products,you can leave your contact informaction,our sales manager will send more information and quotation to you! Our email: sales@zxcrusher.com, WeChat/whatsapp:+8613676922906.
The * impression of mining equipment is that the noise is loud, the noisy people can't stand it, the people living in the surrounding area are miserable, and it will also cause harm to our staff. As the equipment continues to improve, the noise reduction process is getting better and better. Today we will introduce the noise reduction of the common vibrating screen in the production line.

The vibrating screen is mainly used to screen the size of the discharge. A production line may require multiple vibrating screens. Once the noise is very large, what method can be used to reduce the noise? Jiaozuo Zhongxin summed up the following methods of noise reduction commonly used by our company.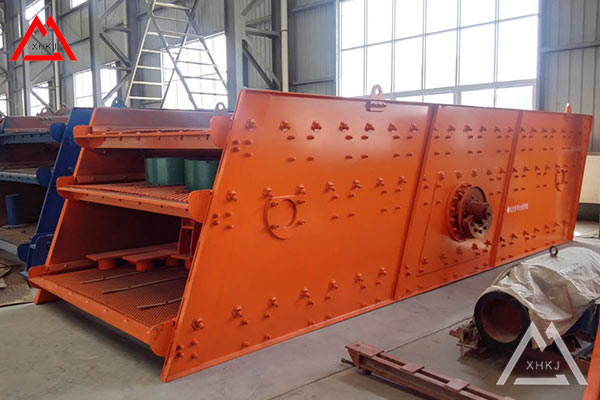 1. Pay attention to whether the noise is caused by loose parts of the equipment. Therefore, *ly, all the components on the vibrating screen should be fastened, especially the sieve plates that need to be replaced frequently to avoid additional vibration caused by loose parts.

2. Replace the steel spring with a rubber spring to reduce the impact, and install a soft sound insulation cover outside the vibration exciter to reduce noise.

3. Damping the inner casing of the bearing, the rolling element of the bearing can be made into a hollow rolling body or a damping material is added inside the hollow rolling body, which effectively reduces the vibration of the bearing and reduces the noise of the bearing.

4. The flexible spoke gear can be used instead of the steel gear, that is, the rubber elastic body is used to transmit the torque on the spoke plate of the gear, and the vibration caused by the gear biting and meshing is absorbed.