Maintenance method of jaw crusher in stone production line
Author:Xinhai Time:2019-10-24 15:26:33
If you need our products,you can leave your contact informaction,our sales manager will send more information and quotation to you! Our email: sales@zxcrusher.com, WeChat/whatsapp:+8613676922906.
The jaw crusher is the * break, and the initial breakage directly affects the production efficiency of the entire production line. Therefore, the daily maintenance of the jaw crusher is very necessary. Below we understand the maintenance method.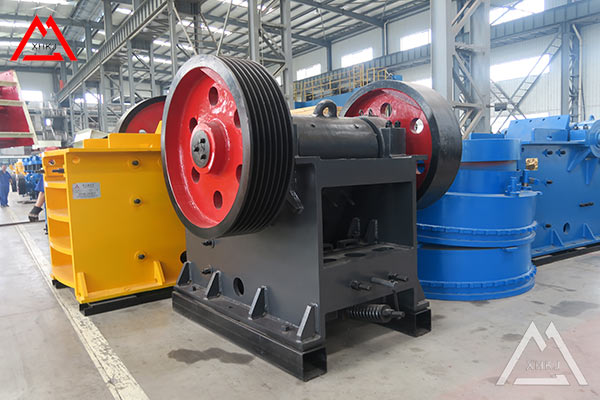 Maintenance and use of stone production line
1. After the crusher is in normal operation, it can start feeding;
2. The material to be crushed should be evenly added into the crusher cavity, and side feed should be avoided to prevent sudden change of load or unilateral sudden increase;
3. Under normal working conditions, the temperature rise of the bearing should not exceed 35 ° C, and the maximum temperature rise should not exceed 70 ° C. If it exceeds 70 °C, s* immediately and find out the reasons to eliminate it;
4. Before s*ping, the feeding work should be s*ped *, and the motor can be turned off after the crushed material in the crushing chamber is completely discharged.
5. In use, if the parking is s*ped due to blockage of material in the crushing chamber, the motor should be turned off immediately, and the material must be removed before starting again.
6. The end of the seesaw is worn and the adjustable head is used.

Lubrication system for jaw crusher in stone production line
1. Always pay attention to and timely lubrication of the friction surface to ensure the normal operation of the machine and prolong its service life.
2. This machine generally uses calcium-based grease. Users can also choose other types of grease according to the place where the machine is used, temperature and other conditions, but the bearing lubrication must be good.
3. The grease added to the housing is 50~70% of its volume and must be replaced every three months. Carefully clean the rollers and bearing slides with clean gasoline when changing oils;
4. The contact between the bracket and the bracket pad must be filled with grease before the machine is turned on.