How about lime stone sand making? What equipment is better to use?
Time:2023-05-24 16:42:42 Share To
If you need our products,you can leave your contact informaction,our sales manager will send more information and quotation to you! Our email: sales@zxcrusher.com, WeChat/whatsapp:+8613676922906.
  Green stone as a more common and more stock of rock materials, will be its sand processing is a lot of sand and gravel plant owners want to know, then exactly this stone material sand making is good? Seriously, it is re y not bad, by the sand equipment processing sand and gravel fines finished particle size uniform, *ly cubic, good particle shape, grade with reasonable, especi y suitable for artificial sand and stone molding operations, I heard that the price is quite high, so you think the green stone sand is good? Of course, this has a lot to do with the choice of sand making equipment, what machine is used to make sand for bluestone?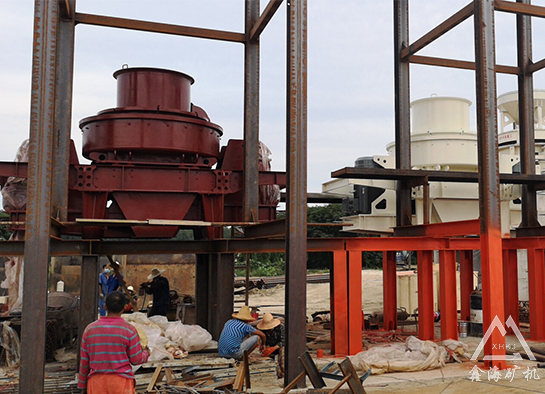 Although the market can be used for green stone sand processing machinery and equipment, such as: VSI sand making machine, HVI sand making machine, mobile sand making machine, etc., but from the practical point of view, here it is more recommended to use VSI sand making machine, detailed information about the characteristics of this equipment features are as follows:
  1. Suitable for the diversity of material sources
  In addition to the processing of green stone, can also be applied to the processing of materials suitable for building materials, such as: river pebbles, granite, quartzite, etc., less affected by the source and constraints;
  2. Uniform particle size and adjustable grain size
  Both sand making and shaping, in the process of sand making, the sand shape can be shaped, so that the granularity of the finished green stone is more uniform and the appearance is more beautiful.
  3. Combined throwing head design, reduce cost
  In the process of using, only need to replace the wear part, can reduce the use of cost 30%.
  4. Special design, low dust pollution
  The machine adopts special airflow self-circulation device inside the vortex cavity, thus reducing the external exhaust air volume, which not only can reduce dust pollution, but also can improve the working efficiency.