Granite crusher can choose cone crusher
Why choose cone crusher for granite crushing? Granite is often produced in the form of rock foundations, rock strains, rock blocks, etc., and is controlled by regional geotectonics. Generally, it is relatively large in scale and widely distributed. Therefore, it is convenient to mine, easy to produce large materials, and its joints are developed regularly. Conducive to the mining of stones with regular shapes. Granite is not easy to weather and can be used as outdoor decoration stone. The texture of the granite is uniform, although the color is mainly light. Due to the unique physical and chemical stability of granite, it is used as an ideal material in the fields of construction, building materials, and decoration. Granite is a high-hardness ore, and it has high hardness, which will wear out various crushing equipment. The use of general equipment will cause excessive production costs and lower profits.

The difference is that the cone crusher has relatively large crushing capacity, large production capacity, high work efficiency, high degree of automation, low energy consumption during use, and uniform particle size of the product during processing, which meets customer production requirements. This type of equipment is selected in the production of medium and fine crushing, so compared to other equipment, this cone crusher is more suitable for granite crushing process. What are the advantages of cone crusher for granite crushing?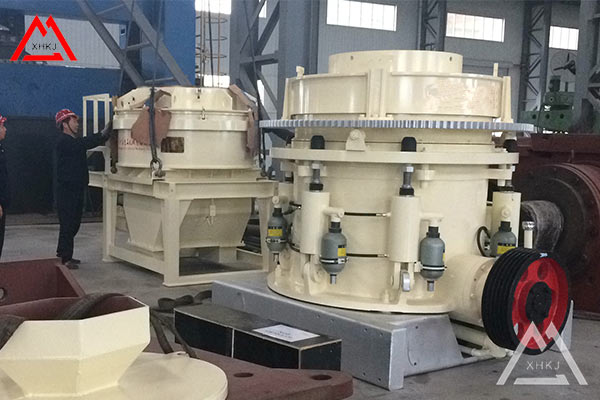 1. Excellent particle shape: After the material is processed by the cone crusher that adopts the principle of layer compression crushing, the flat and long particles are crushed *, the particle shape is good, the size is uniform, and the utilization rate is high.

2. High production efficiency: The cone crusher has two models of medium crushing and fine crushing. Each model has a variety of cavity types to choose from. The eccentricity can also be adjusted to adapt to different production process conditions. By adjusting the speed of the drive shaft, the product gradation can also be adjusted, so that the value of the equipment is fully reflected, and the crushing production efficiency has been greatly improved.

3. High degree of automation: The automatic control system can realize the functions of overload protection, iron-pass protection, constant cavity type, etc. in the crushing process, and can realize real-time monitoring of oil temperature, flow, pressure, load, feed opening size and other parameters to ensure equipment reliability run.

4. High load-carrying capacity: optimized design of reinforced frame structure, "simple beam" spindle structure supported at both ends, dynamic pressure lubricated copper sleeve structure, sensitive and reliable overload protection system, can ensure that the equipment is in hard mineral Long-term stable operation in rock crushing applications.

5. Low operating cost: The specially designed crushing cavity and liner materials make the liner more efficient and more durable; the standard positive pressure dust-proof system can always keep the lubricating oil clean and extend the life cycle of the lubricating oil. There is no need to frequently replace lubricating oils, reducing labor maintenance costs. Most parts can be folded and assembled on the upper and side of the equipment, which is safer, more convenient and more efficient.
Inquiry >> Please feel free to give your inquiry in the form below. We will reply you in 24 hours.