What are the advantages of cone crusher in sand production line
Author:Xinhai Time:2020-10-27 13:58:37
If you need our products,you can leave your contact informaction,our sales manager will send more information and quotation to you! Our email: sales@zxcrusher.com, WeChat/whatsapp:+8613676922906.
As a "frequent visitor" on the sand and gravel field, the cone crusher naturally attracts the attention of many users, especially the attention to the shape of the cone crusher and the smaller particle size. Of course, the price of the equipment is also a point that users pay attention to. I will give you a brief introduction below.

The shape and small particle size of the cone crusher
The output shape and particle size of the equipment determine the quality of the finished product, which is why users value the shape and particle size of the output. So, what about the discharge shape and smaller particle size of the cone crusher?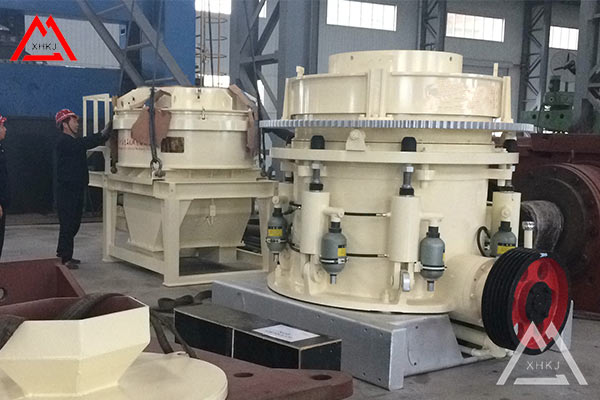 1. The discharge shape of the cone crusher
First of all, the cone crusher adopts a laminated crushing method, which has strong compression resistance and can process a variety of materials. The design of constant cavity, the shape of the output of the finished product is *ly cubic, which sells well, and the product grade , Can achieve very good results in practical applications, so it has received extensive attention in the industry market.

2. Smaller discharge particle size of cone crusher
Cone crusher is a common medium and fine crushing equipment in the market. It not only has a variety of cavity types, but can be selected according to requirements, and the adjustment method of the discharge port is also relatively simple. Among them, the adjustment range of the smaller discharge port is 3-13mm, which means that the discharge particle size can be adjusted below 3mm. Therefore, the equipment can also be used for sand making to a certain extent.

How much is a cone crusher?
There are hundreds of thousands, hundreds of thousands, and millions of cone crushers, and users with different budgets choose the equipment that suits them. There are many different types of cone crushers, and different series have different specifications and models, which can meet the different needs of different users.