Reasons for the fracture of main shaft of Symons cone crusher
Author:Xinhai Time:2020-10-15 15:26:56
If you need our products,you can leave your contact informaction,our sales manager will send more information and quotation to you! Our email: sales@zxcrusher.com, WeChat/whatsapp:+8613676922906.
Some customers reported to us that the main shaft of their Simmons cone crusher was broken. I don't know what caused it. The main shaft is the core component of the Simmons cone crusher. The working principle is that the cone of the moving cone is press-fitted on the main shaft, and one end of the main shaft is inserted into the tapered hole of the eccentric sleeve. When the eccentric sleeve rotates, it drives the movable cone to make a swing motion. In order to ensure the requirement of the movable cone to do the pendulum movement, the lower surface of the movable cone is made into a spherical surface and supported on a spherical bearing. All the gravity of the movable cone and the main shaft is supported by the spherical bearing and the frame.
Let's listen to the suggestions given by our engineers.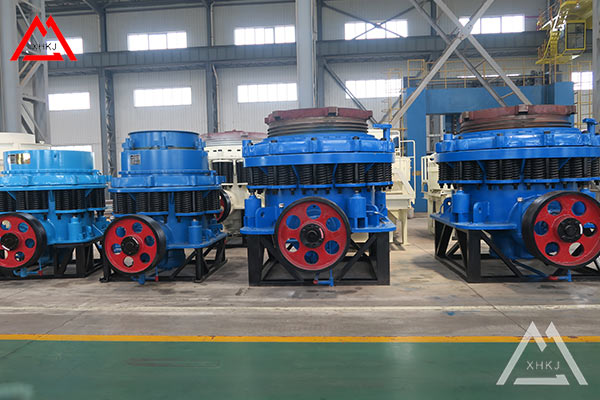 1. During maintenance, adjust the springs according to the range specified by the manufacturer, and each group of springs should be adjusted to the same degree. If the spring is tightened to a certain level, the support ring still bounces frequently. You must find out the reason, and you can't take the method of re-tightening the spring to avoid excessive compression of the spring and increase the pre-tightening force. When entering non-broken objects , The crushing force is increased, which may cause accidents that cause the main shaft to break.

2. When manufacturing the spindle, the defects of stress concentration should be reduced.

3. When assembling the main shaft and the body, it is not possible to increase the amount of interference in order to increase the firmness between the main shaft and the body, so as to avoid excessive interference and serious stress concentration, causing the main shaft to break.