Is the particle size of the cone crusher controllable?
Author:Xinhai Time:2020-06-23 15:52:15
If you need our products,you can leave your contact informaction,our sales manager will send more information and quotation to you! Our email: sales@zxcrusher.com, WeChat/whatsapp:+8613676922906.
To judge whether the crusher is good or not, the intuitive judgment is the output and particle size. The quality of the particle size directly affects the profit of the entire production line, so it is very necessary to control the output particle size of the cone crusher. The heavy industry engineer will briefly explain the control of equipment particle size for you.

Cone crushers are widely used in metallurgy, mining, water conservancy and construction fields, and have played a key role in the corresponding production process. The main working object of crushing machinery is ore materials, and its particle shape is the main index of the quality evaluation of crushed products, which can usually be divided into cubic shape and needle shape.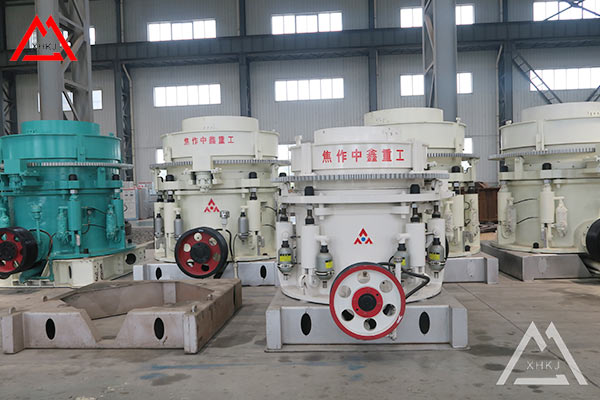 In the construction field, the increase of needle-shaped particles in concrete aggregates will lead to a decrease in the overall compressive strength of the building and increase the cement consumption during construction; similarly, in asphalt mixtures, the increase in needle-shaped particles As a result, the overall density and compressive and tensile strength of the mixture decrease. It can be seen that the needle rate plays an important role in the quality of broken products.

When the material passes through the crushing cavity of the cone crusher, its needle rate increases rapidly with the occurrence of the crushing event, and then gradually falls back after reaching a certain level. Combined with relevant research at home and abroad, it was found that before the material enters the crusher, its particle size becomes more uniform after the screening or particle size separation process; after entering the crushing chamber, the material is subjected to crushing and crushing, and needle-shaped particles begin to appear. The more and more material particles are crushed by extrusion, the needle flake particles increase rapidly; when the extrusion crushing event further increases, some material particles including the needle flake particles begin to be extruded 2 or more times.

Cone crusher is currently the * popular crushing equipment for ore processing. Its output and output quality are favored by the market. Zhongxin Heavy Industry provides you with high-quality cone crusher. You are welcome to call us.