What needs to be done for maintenance of cone crusher
Author:Xinhai Time:2021-04-16 13:29:58
If you need our products,you can leave your contact informaction,our sales manager will send more information and quotation to you! Our email: sales@zxcrusher.com, WeChat/whatsapp:+8613676922906.
Cone crushers are widely favored by customers due to their large crushing ratio and high efficiency performance characteristics. However, we often do not know how to maintain and maintain the machine during use, which will easily cause the machine to fail to operate normally. The maintenance of cone crusher needs to pay attention to several aspects.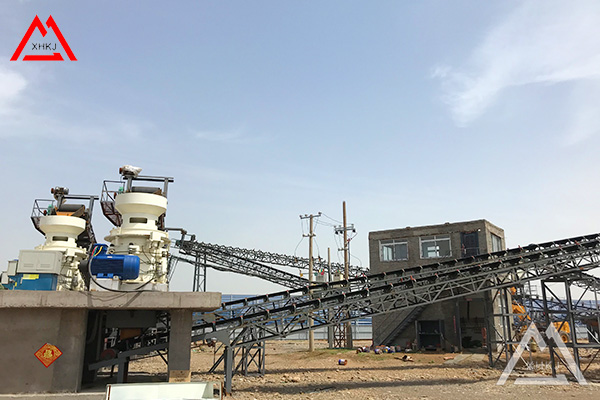 When the cone crusher is working, the feed should be uniform and not segregated. If the feed is uneven, the production capacity will be reduced, the product size will be too large, the spring action will be frequent, the pressure of the bowl-shaped bearing will be large, and the power consumption will increase.

1, There must be iron removing device to prevent iron from over-exposing in the crushing cavity. Frequent iron over may cause broken shaft accident.

2,To produce at full capacity, otherwise the product size will be too coarse.

3,The crushing ratio distribution in the production line should be reasonable, so as to maximize the efficiency of the crusher.

4, The spring pressure should not be too tight. If the pressure is too high, the shaft will be broken. If the pressure is too low, the spring will beat frequently, which will affect the normal operation of the crusher, and the product size will become coarser.

5, The lubricating oil temperature should not be too high or too low, otherwise it will affect the operation of the machine.

6, The lubricating oil should be replaced frequently, and it should not be too dirty. If it is too dirty, it will accelerate the wear of gears, bowl-shaped bushes, and shaft sleeves, and even cause the shaft sleeve to die.

7,The installation of the transmission belt should not be too tight, otherwise it will cause the transmission shaft to rotate inflexibly or break; it should not be too loose, otherwise it will cause the crusher to become stuffy.

8, The feed should not be too wet or sticky, and the fine particles should not be too much or too large, otherwise it will cause a stuffy car.

9,Ore accumulation in the discharge port of the crusher will also cause a stuffy car.