How to prevent the oil leakage of the cone crusher
In the protection and maintenance of machinery and equipment, lubrication is often emphasized, which is like the "blood" of equipment. Good lubrication is undoubtedly a necessary condition to ensure the normal operation of equipment, but oil leakage problems also occur from time to time. Once oil leakage occurs, it will affect not only the service life of the equipment, but also the user's production cost.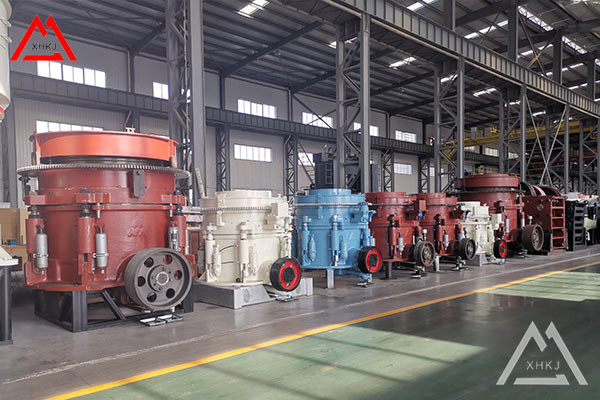 How to prevent oil leakage of cone crusher
1.Ensure that the equipment is well sealed: The quality of the sealing structure planning is related to the sealing effect and the life of the sealing ring. The sealing effect of the O-ring seal depends on the correctness of the equipment groove size. The sealing ring equipment groove is too deep, the sealing ring shrinkage is not enough, and the sealing effect cannot be achieved. Therefore, the sealing structure should be planned and processed reasonably to ensure the sealing performance of the sealing equipment; the correct equipment sealing ring ensures that the equipment is sealed well. Do not use angular tools and equipment to seal the ring to prevent scratching the seal and prevent it from being stretched to a deformed position. Lubricant can be properly applied to the seal to facilitate the equipment.

2.Check during production: regularly check whether the filter is blocked or damaged, and replace the already kinked oil drain line to ensure the smoothness of the oil return line. At the same time, attention should be paid to cleaning the vent hood on the side of the drive shaft frame of the cone crusher, and use compressed air to purge the long core hole connected to the vent hood on the drive shaft frame; check whether the gap between the inner wall of the oil sump of the main seat and the oil baffle ring on the counterweight body Reasonably, prevent the lubricating oil splashing between each other from forming an oil seal, and then causing the cone crusher to leak oil.

3. It is forbidden to increase the temperature of lubricating oil: the increase of lubricating oil temperature simply reduces the viscosity of the oil, accelerates the aging of the sealing element, and then causes serious oil leakage. Therefore, we should prohibit the lubricating oil temperature from rising, and the heat dissipation area of the fuel tank can be added to improve the heat dissipation effect of the fuel tank. If necessary, a cooler can be added to lower the lubricating oil temperature.
Inquiry >> Please feel free to give your inquiry in the form below. We will reply you in 24 hours.