What to pay attention to in daily maintenance of sand making machine
As the mining of river sand was banned, the supply of sand and gravel on the market was in short supply, * to a rapid rise in sand prices. At the same time, the peak period of gravel was introduced, and engineering sand and construction sand have undergone major changes to artificial sand.
The machined sand is processed by sand making equipment. Due to the vacancy of sand and urgent demand, the scale of the sand and gravel plant must be expanded and mass produced. The good condition of the equipment is the premise and guarantee of productivity.This article analyzes the preventive measures against failures from the perspective of daily use of the sand making machine to help users maintain and repair work and prevent losses in time.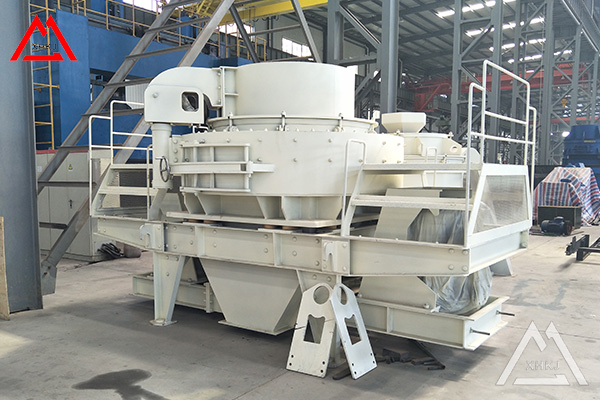 1.The operation of the sand making machine is a possible failure In daily production, the start-up and use of the sand making machine requires power support. In case of failure, please s* the machine and turn off the power in time. Users should pay more attention to the motor and power supply of the sand making machine. Whether the motor power is stable can reflect all aspects of the sand making machine. If the bearings of the equipment are not lubricated, the motor circuit will operate abnormally, and the discharged material will have a high density, which will cause the power supply to be unstable. Uneven discharge will lead to unstable power supply, uneven feed, uneven impeller speed and tightness of the V-belt will cause uneven discharge. As you can see from the above, it may seem like a glitch at * glance, but it may cause a series of problems.
2. Regular maintenance to reduce the occurrence of failures For the daily failure of the sand making machine, some preventive measures can be taken to keep enough lubricating oil and lubricant for the rotating bearing. Check the condition of the motor circuit before and after the shutdown; timely and appropriately adjust the tightness of the V-belt; strictly feed the material to meet the feeding requirements of the sand making machine equipment, and do not change it suddenly. Observe and adjust the speed of the impeller to make it more ideal. Under the high pressure of soaring sand prices, sand and gravel factories and sand and gravel manufacturers have to assume the responsibility of ensuring quality and quantity. As long as the user carefully maintains the sand making machine, these small faults that occur every day can be prevented and quickly repaired.
Inquiry >> Please feel free to give your inquiry in the form below. We will reply you in 24 hours.